Welcome to the News and Information  Area of SNJ Associates
WHAT IS THE RESEARCH NEWS AND INFORMATION SECTION?
Welcome to the area on the SNJ Associates website dedicated to sharing information regarding research news and information from around the globe.
We will post various news events in research from a wide selection of sources to bring you the most interesting and latest developments across medical news topics.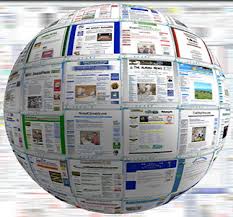 OUR COMMITMENT IS TO USE WELL ROUNDED SOURCES FROM VARIOUS PERSPECTIVES TO KEEP OUR

VISITORS UP-TO-DATE
SNJ Associates strives to help people from all different backgrounds, skill levels and areas of research interests. Visitors of our website include SNJ Associates clients, research associates in the field, individuals looking for health and wellness information and students across all levels of education. We want to assist our visitors having interesting and informative news and developments with our weekly digests.  
We focus on providing articles and summaries of research news and information across various news topics including:
General Medical Research News
Technology Research News
Cancer Research News
News events and stories we are covering over the next few months include cord blood research, dementia treatment, gene therapy and so much more. Our cancer news will consider many forms of the disease such as stem cell research, lung cancer and mesothelioma.
Check back often and regularly to ensure you don't miss our latest coverage of research news and information. If you would like to have us send you our weekly digest please contact us today
ALL SNJ RESEARCH NEWS AND INFORMATION POSTS