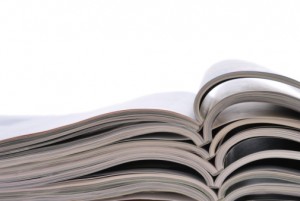 OPEN ACCESS JOURNALS AND PUBLICATIONS
What does 'open access' mean? Traditionally, open access is a term used to state that publications and specifically journal articles are available to the public for free. Commonly, academic articles that are published in peer-reviewed academic journals require a subscription fee to the database or a single payment for journal articles;  however, when journal articles are both published and free of charge, they are referred to as having open-access  because there is no need to pay in order to get the research information.
Our experience at SNJ Associates is that some people we collaborate with are not aware that various parts of our global research knowledge are not readily accessible to everyone. Our goal is to provide you with research articles relating to our topics of conversation that are available to everyone free of charge.
In some instances, it is prudent and necessary to use articles require paid access. We feel access to research information should be available to all members of the public and we strive to bring the best, valid and reliable open access publications to our users whenever possible.
Note About Grey Literature
The grey literature is comprised of articles, reports and study/project findings even practice guidelines that are published outside the commercial publishing entities. The continuum of grey literature spans from scholarly to individual and community-based publications.  For example, in government or business sectors, there are many reports that cover  topic areas but are not published in academic peer-reviewed journals and/or reference texts.
Western University in Ontario Canada provides an excellent short video on the definition of grey literature. We highly encourage you to take a few minutes to review the video to help you understand what is meant by grey literature and how to search specifically for grey literature.
Resources
Directory of Open Access Journals
Open Access Scholarly Journals
Elsevier – Open Access Journals
We are dedicated to our users having resources and links to topics that are useful to them. If you're looking for a resource of would like us to have a specific link listed here to an open access resource please visit the contact page and let us know.