SNJ Research News & Information Mar. 21, 2016: Open Access in UK: Academic Literature
SNJ Research News & Information Apr. 11, 2016: Zika Virus & Acute Disseminated Encephalomyelitis, or ADEM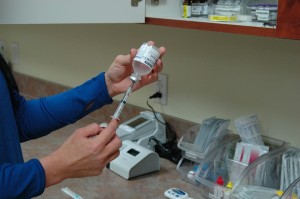 Medical Errors
In 2011, during a speech in the British Parliament, David Cameron, the Prime Minister of the United Kingdom made a public apology regarding medical malpractice and referred to the situation as, "truly appalling". An investigation that spanned 10 years and focused on 14 hospitals in the public health system showed the unnecessary deaths of more than 20,000 patients across the UK.
In the United States, there is the Committee on Quality of Healthcare in America, which reports each year there are between 48,000 and 98,000 deaths due to negligence. In the European Union not all member states have data on medical malpractice or medical errors. For example, in Spain, the President for The Patient Advocate , Carmen Flores states: "For years we have been asking the authorities that audits are done and the number of deaths that could have been avoided with proper care…".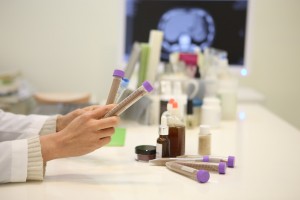 Self-Report Data
In Spain, the only data comes from the memory and accounts of patients and/or their families, who choose to come forward; therefore, the likelihood is that medical errors are chronically under-reported each year. For example, in Spain in 2012 692 people came forward alleging medical malpractice and that was an increase in 89 cases from 2011. Sadly, Spain is not alone in having incorrect and incomplete data as many countries have the same issue.
The Most Common Reasons for Malpractice Include Poor Interventions, Hospital Infections, Misdiagnosis and Inadequate Therapy Follow-Up
The Wall of Clinical Institutions
Even when medical errors are reported, it is very difficult for patients and their families to battle the financial costs, obtain all the medical records from clinical institutions and deal with the fear that influences choices to come forward and what to do. We are a culture, across the globe of defaulting to our physicians and medical personnel as being the authority in our healthcare and for many clarifying or challenging their decisions is very difficult, particularly in times of illness, stress, and grief.
It is wholly difficult and frustrating to state and prove a medical mistake has occurred
In March of 2016, Sarah Kliff reported in a Vox article that about one-half of all healthcare clinicians had experienced some sort of serious adverse event of which some of these events caused a death. Similarly, a sentinel piece titled: To Err is Human: Building a Safer Health System published by the Institute of Medicine stated in 1999 that medical errors in the US kill 100,000 patients per year. There are issues and we need to do better.
The question is what causes the majority of medical errors?
Dr. Bialek a board-certified physician in Colorado, USA categorized the top 10 medical errors in 2013 (he focused on hospitals versus home and long-term care institutions. You can see examples of each type of error here)
Technical medical error
Failure to use indicated tests
Avoidable delay in treatment
Failure to take precautions
Failure to act on test results
Inadequate monitoring after a procedure
Inadequate patient preparation before a procedure
Inadequate follow-up after treatment
Avoidable delay in diagnosis
Improper medication dose and/or method of use
5 Things You Can Do as a Patient?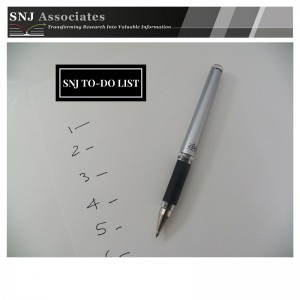 It is unrealistic to place the burden of reducing medical errors on the patient as there are simply times when medical decisions, processes and procedures are out of our control. However, there are a few steps patients and their families can do to help reduce the risk and here are some ideas.
One, use emergency services in your area when medical attention is required for serious or emergent issues. Never drive yourself nor drive family members to the nearest hospital when you feel you need emergency room help.
Second, while attending or being admitted to the hospital, insist that the medical staff wash their hands and importantly have all visitors wash their hands before they examine you or come close to your bedside. This can be a difficult thing to do but you must ask and insist.
Third, if any sites where a central line (intravenous or other types of tubes) appear inflamed, cause pain or otherwise do not appear OK speak up! Sometimes it is as simple as removing a tube, clearing up an early infection and not letting things get worse that avoids further suffering or an adverse outcome.
Fourth, when you are going for a surgical procedure from the time you enter the hospital until you speak with the last heath care professional before the procedure talking to everyone about your procedure accurately and use specific details. Know the name of your procedure. For example, "I am here today to have knee replacement surgery on my left knee". Even better is to ask for the pre-op team to mark the left or right side of your body where appropriate before you are placed under anesthesia.
Fifth, ask about medication. Understand what type of medication you will be given. When your healthcare team  administer medications ask them what it is and how much are you getting for that dose, make sure they check your hospital ID bracelet and ask if you will get it again and when. These do seem like a lot of questions but if the wrong medication, an incorrect dose or even medication that is not for you is at play, you may prevent an issue by asking a few questions.
Also, ensure whoever is responsible for your care once you go home also understands your medication. Follow-up with your pharmacists once you leave the hospital or ask the person picking up your prescription to speak with the pharmacist directly. Pharmacists are often the most under-used resource of our healthcare team.
Too Many People Do Not Honestly Tell Their Healthcare Team About Medication, Over the Counter Use and Supplements
Always tell your entire health care team about any and all items you put in your mouth! Too often, we don't tell our doctors or pharmacists about the over the counter medications we take or we don't admit how much. For example, how much pain reliever do you take? How often do you use an antacid? Are you prescribed a medication but fail to comply because you don't like the side-effects? Have you recently used a medication prescribed to your spouse or someone else? What type of supplements, homeopathic or alternative healing strategies do you use? How often?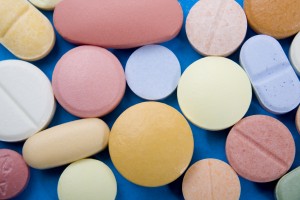 All the information about what you take in term of prescriptions medication, over the counter medicine and supplements is vitally important for making the best and safest health care decisions for your needs and must be part of your health care record so that healthcare professionals can quickly and easily access this information.
It is imperative that we as patients do not hand over complete control and act passively during our own healthcare process. Know what is wrong. Know what tests you had concerning your health issue to date. Understand what your healthcare team is going to do. Ask questions and keep asking them until you understand what is taking place and why.
Of course, in some instances, a patient is too sick or there is an emergency and the patient cannot understand or participate in what is happening. This is when we all need an advocate. Talk about a health care advocate with your family or friends so that if you are a patient and cannot participate in your own healthcare, you know you will have someone who will check and double-check things for you. As patients, we cannot possibly prevent the plethora of medical errors but we can always do more to take charge of our health.